Welcome to The Metal Finishing Center,
One of the Top 50 Shops in North America
We are a one-stop shop for all of North America with daily turnaround for Toronto, Mississauga, Hamilton, Burlington, Milton, Guelph, Kitchener/Cambridge, and southwest Ontario.
We are experts in high volume and large size requirements for metal finishing, electroplating, powdercoat, shotblast, metal cleaning and assembly.
With automatic and batch processing we can offer quick metal finishing turnaround with unsurpassed quality assurance and technical advice and solutions.
We are one of the largest plants in North America and offer capabilities up to 60 feet long and up to 10,000 lbs.
Supported Industries
Supported industries include Plant Machinery and Equipment, Power Generation and Distribution, Oil/Gas/Mining, Nuclear and Renewable Energy, Buildings and Outdoor Structures, Military, Transportation and Heavy Duty Industrial Equipment, Telecom, Water Treatment and Hospital/Medical/Food Processing applications.
We design technical coating solutions, analyze and improve logistics, and offer fabrication, assembly and storage options.
Active & Bristol is certified to national and international standards including ISO, AAMA and CGD, with a fully equipped laboratory, highly skilled engineering staff, and over 60 years of industry experience.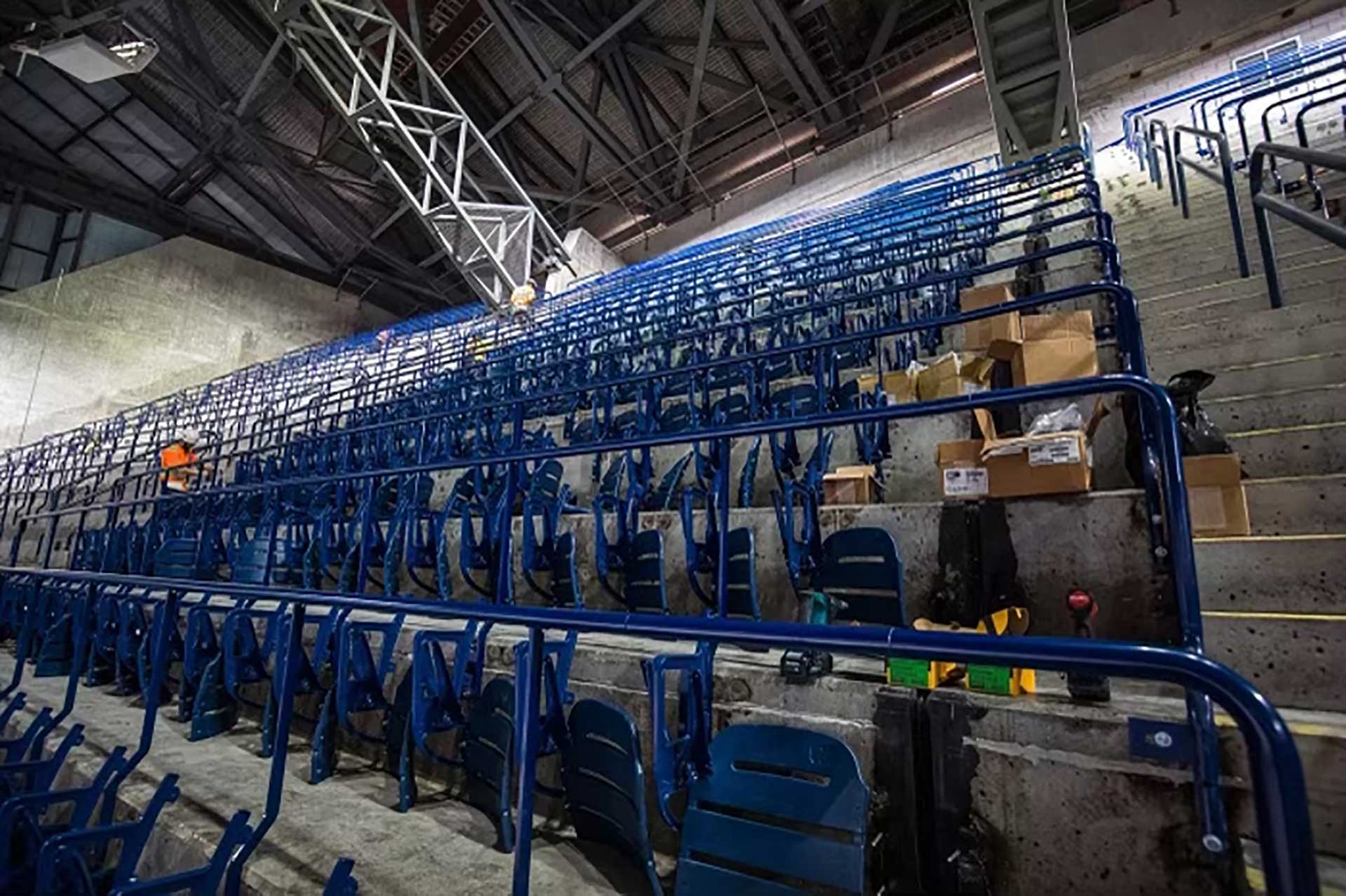 Powdercoat for Level 500 at the Rogers Centre, Toronto, Canada
The Latest News...
Monday, June 15, 2020
Oxygen Delivery Valve No part is too small in fighting the COVID-19 battle! Active Metal Finishing is proud to be playing a part in the finishing of oxygen delivery...
Read more