Bristol Powdercoating Goes Big in a Big Way
Wednesday, September 5, 2018
Go big or go home pretty much sums up Bristol Powdercoat's approach these days. The Burlington, Ontario, Canada, shop is growing its business by focusing on large parts that may not fit in some other shops' coating line or ovens.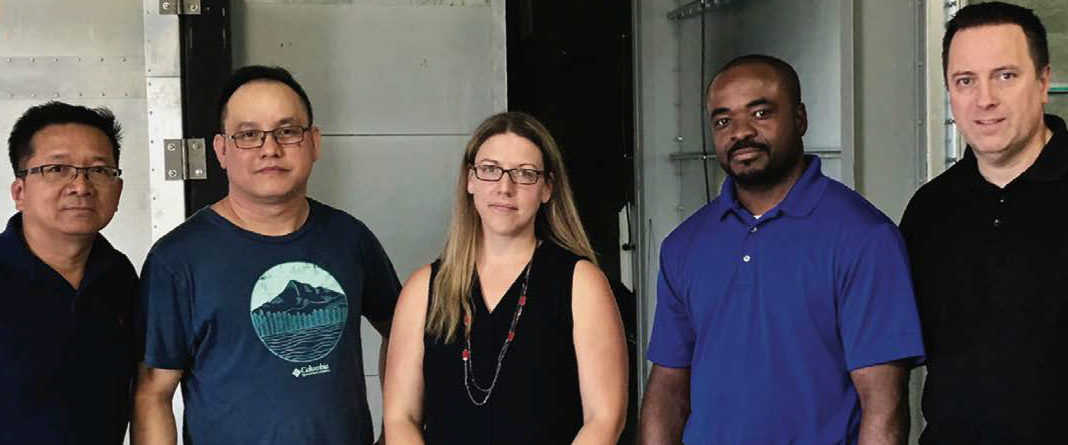 From left, plant manager Hung Do, quality assurance manager Vener Freal, administrative manager Penny Alexander, plant manager Donville Keir, and finance manager Rick Simmonds.
"We can process parts up to 60 feet and 10,000 pounds, with the capability of batch and automatic processing," says Allan Phillips, business manager. "We have one of the most flexible, efficient and innovative production facilities in North America, and we are continually enhancing these capabilities."
Bristol posted 24 percent growth in 2017 and is estimating around 30 percent more this year, earning it the top honor in the Best Business Strategy category of the 2018 Products Finishing Top Shops Benchmarking Survey.
"Because of our ability to process very large parts and technical parts, we are able to meet or exceed quality requirements and to provide a two day turn on a regular basis for most products," Phillips says. "We can efficiently meet the needs of customers that competitors cannot."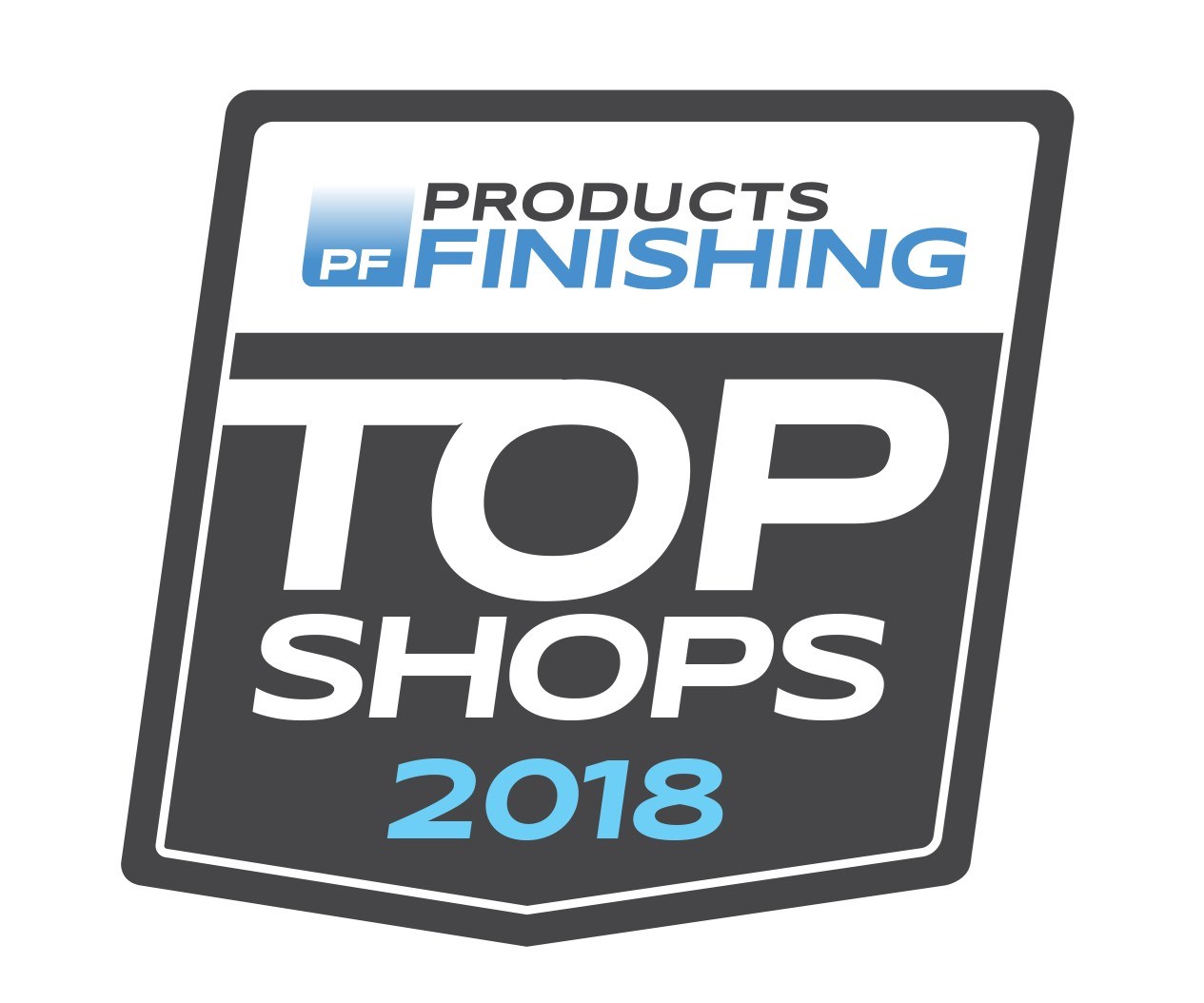 Bristol's friendly customer-focused approach makes the shop easy to work with and a reliable supplier, Phillips says. He adds that in the rare occurrence of mistakes or delays, the shop is very open and timely in its communications with customers.
"We are intensely customer-focused, and everything we do flows from that philosophy," he says. "We have built an amazing team which allows us to develop programs and productivity initiatives to enhance our customer competitiveness and development. We are committed to the people and capital opportunities to achieve success."
Bristol boasts a 2.5-day order lead time and a 99 percent on-time-delivery rate, which means the shop can handle the big parts in an efficient manner.
"Our company philosophy and strategic direction has always been to be in the top tier of the industry in quality, delivery response and performance," Phillips says. "We start with an intense focus on customer's needs-current and potential-and from that we build our systems and assets and HR to satisfy those needs."
Sometimes the customers cannot even anticipate their own needs in a rapidly changing world, he says, but Bristol believes it to be its responsibility to develop enough of an understanding of what those needs might be and to develop the requirements to service those needs effectively.
Winning the 2018 Products Finishing Top Shops honor is reinforcement that those philosophies are working, Phillips says. Bristol's sister business, Active Metal Plating, was a 2018 Products Finishing Top Shop in the electroplating survey earlier this year.
"It is an honor to be named a Products Finishing Top Shop," Phillips says. "It recognizes and validates the significant effort our staff and suppliers and customers have made over the last several years."